Okta
Okta integrates with the WALLIX Bastion to secure strong authentication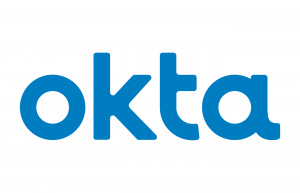 Okta is the leading independent provider of identity for the enterprise. The Okta Identity Cloud enables organizations to securely connect the right people to the right technologies at the right time. With over 6,500 pre-built integrations to applications and infrastructure providers, Okta customers can easily and securely use the best technologies for their business.
By integrating with Okta, WALLIX offers a one-stop shop to securely authenticate and identify privileged users.
Wir verwenden Cookies auf unserer Website, um Ihnen die relevanteste Erfahrung zu bieten, indem wir uns an Ihre Vorlieben erinnern und Besuche wiederholen. Durch Klicken auf "Akzeptieren" stimmen Sie der Verwendung ALLER Cookies zu.
.
Datenschutzübersicht
Diese Website verwendet Cookies, um Ihre Erfahrung zu verbessern, während Sie durch die Website navigieren. Von diesen werden die Cookies, die nach Bedarf kategorisiert werden, in Ihrem Browser gespeichert, da sie für das Funktionieren der grundlegenden Funktionen der Website wesentlich sind. Wir verwenden auch Cookies von Drittanbietern, mit denen wir analysieren und verstehen können, wie Sie diese Website nutzen. Diese Cookies werden nur mit Ihrer Zustimmung in Ihrem Browser gespeichert. Sie haben auch die Möglichkeit, diese Cookies zu deaktivieren. Das Deaktivieren einiger dieser Cookies kann sich jedoch auf Ihre Browser-Erfahrung auswirken.