PAM, SIEM, and SAO: Leveraging Cybersecurity Tools to Move the Needle on Alert Management
Every cybersecurity operation is like NORAD, the command post where the US Air Force "opens up one eager eye, focusing it on the sky…" as the German singer Nena put it in her 1980s classic "99 Red Balloons." Instead of watching for 99 red balloons, we're looking at alerts, an endless, massive flood of security alerts—more than 10,000 per day for most organizations.
Many organizations receive more than 10,000 security alerts per day.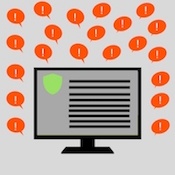 Like NORAD personnel, we need to quickly assess each alert's seriousness. Is it a meaningless ping or, as the song says, "something here from somewhere else"?
While the cyberthreats we face are not nuclear missiles, they can still be extremely destructive to the places we are committed to defending. We better hurry up, too. We've got "orders to identify, to clarify and classify…"
Evolving Cybersecurity Tools
SIEM | Security Information and Event Management
Cybersecurity tools have emerged in recent years to make this job easier. For instance, Security Incident and Event Management (SIEM) systems digest logs from multiple devices like firewalls and Intrusion Detection Systems (IDSs). Correlating information for these data streams, SIEM can make connections and inferences about potential attacks and issue alerts.
SIEM solutions digest logs from multiple devices to make connections about potential attacks.
SIEM represents a big advance in smart alerts. Indeed, technology is growing in popularity. Driven partly by new compliance requirements, the market for SIEM is growing at over 10% per year. It's projected to reach $3.7 billion by 2023.
However, SIEM alone is generally not adequate for a complete alert assessment and incident response process. For this, we need even more integrative and workflow-oriented tools. In this regard, the advent of Security Automation and Orchestration (SAO) solutions enhances the intelligence of SIEM.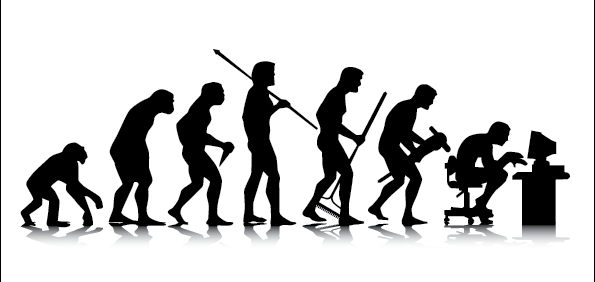 SAO | Security Automation and Orchestration
SAO solutions like Swimlane are built to speed up alert processing and increase the predictability of security teams. They centralize security operations and provide a tool for handling tasks that require the use of secondary systems. For example, with a single console, a security manager can monitor and interpret the outputs of SIEM and Intrusion Detection Systems (IDS).
SAO helps integrate security solutions and automate many of the time-consuming and manual tasks that are required during alert investigation.
By automating routine alert management and incident response workflows like opening tickets and sending notification emails, SAO enables the security team to handle a much heavier volume of alerts. SAO can also be "taught" to intelligently respond to alerts. Imagine that an incident response process calls for a suspicious binary to be manually entered into the VirusTotal system for evaluation. An automated incident response solution will handle the VirusTotal step on its own. It can also automatically open a ticket in JIRA.
Integrating Cybersecurity Tools
The combination of SIEM and SAO greatly improves an organization's security posture. Yet, to get all of your "knights of the air" up in their "super-high-tech jet fighters," as Nena would say, it's necessary to come to a precise understanding of the incident very quickly. Even with SIEM and SAO working in tandem, it may still remain a mystery exactly what went wrong and—perhaps more importantly, who is responsible?
Even with SIEM and SAO solutions in place, you could still be vulnerable to threats.
This is where Privileged Access Management (PAM) can make a big difference, when it's time to "call the troops out in a hurry… this is it, boys. This is war!" PAM refers to a collection of tools and processes that control and monitor which users have privileged, or back-end access, to critical systems. A privileged user is someone who has the authority and ability to set up, modify or delete accounts and settings. A privileged user can set up and reconfigure systems, erase data, and more.
Privileged access is a favorite path for malicious actors. By impersonating a privileged user, an attacker can wreak havoc on an organization: breaching databases, installing malware, changing user roles, and on and on. Insider attacks also flourish with deficient management of privileged users.
Powerful Security Defenses
Combining PAM with SIEM and SAO creates a powerful, rapid alert response capability. SIEM and SAO together can take multiple analytic steps without human interference. If it's a real attack, the SAO will refer it to a security analyst. The security analyst can use a PAM solution to establish if a particular privileged session is responsible for the problem. He or she might see, right away, that the suspicious binary was installed on a system at a certain time by a specific user. This might reveal, for example, that the privileged user's account has been compromised.
If an attack involves resetting system configurations or inserting spurious data, an effective PAM solution can display a step-by-step account of exactly what the attacker did.  WALLIX provides an actual session video for forensic analysis. Knowing who did what and when puts the security team in an advantageous position. Often, it may be clear that an incident has occurred, but it takes time-consuming investigative work to understand the precise nature of the attack. With PAM, this is less of an issue. It's certainly a lot faster. It's less "worry, worry," more "super scurry."
 Integrating all of your security tools is the key to defending your organization from all types of cyber-attacks.
Integrate with WALLIX to Improve Security
WALLIX integrates with SIEM tools like Splunk, among others. We go beyond basic integration, however. We work with clients to create useable and understandable security policies based on compliance and business needs. We enable policy enforcement, as well. These elements can be incorporated in incident response and audit by the SAO solution.
WALLIX seamlessly integrates with SAO and SIEM because of its lightweight, agentless architecture. Integrating multiple cybersecurity tools can sometimes create obstacles to smooth security workflows. Our approach makes this less of an issue.
Putting together PAM, SIEM, and SAO strengthens your security capabilities and speeds up critical alert management functions. WALLIX has the integrations and functionality to make this a reality for your organization. Working with us, you can be "a superhero, a Captain Kirk…"
Want to learn more about WALLIX Bastion features or discover our SIEM/SAO and other integrations? Visit our Technological Alliance page to learn more.