Healthcare at Risk
Securing patient data & critical assets in the healthcare sector
Watch the webinar
The healthcare sector is the most-targeted industry for hackers. With vulnerable equipment and highly-valuable data, IT security is critical for hospitals and healthcare organizations at every level. Controlling privileged access to machines and monitoring users' sessions on the network delivers necessary assurance of cybersecurity and regulatory compliance with HIPAA and PCI DSS, among other standards.
This webinar will explore how implementing strategic cybersecurity measures can protect both organizations and their patients.
Privileged Access Management (PAM) delivers robust, comprehensive IT security through access control, session monitoring, and password vault working in tandem to protect your most sensitive assets and ensure compliance with all cybersecurity regulations.
Watch the webinar: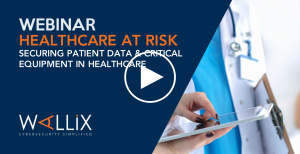 We use cookies on our website to give you the most relevant experience by remembering your preferences and repeat visits. By clicking "Accept", you consent to the use of ALL the cookies.
Privacy Overview
This website uses cookies to improve your experience while you navigate through the website. Out of these, the cookies that are categorized as necessary are stored on your browser as they are essential for the working of basic functionalities of the website. We also use third-party cookies that help us analyze and understand how you use this website. These cookies will be stored in your browser only with your consent. You also have the option to opt-out of these cookies. But opting out of some of these cookies may affect your browsing experience.