PAM4ALL: Keep Visibility And Control Of All Your Access
WALLIX WEBINAR
Remote workforce, migration to the cloud, equipment multiplication, and new digital uses are leading to an explosion in the number and type of access to companies' critical assets.
Face this challenge with PAM4ALL, the Unified Privilege Management solution that enables you to easily secure, control, and manage all your access. PAM4ALL reduces the risks related to access and associated privileges, allows granular management of your remote connections, and provides access to the right resources, for the right purpose and for the right time frame, thus considerably reducing the attack surface and meeting regulatory compliance requirements without impacting productivity.
Find out how WALLIX can help you reduce your threatscape by treating every user as a privileged user while keeping simplicity at the administration level.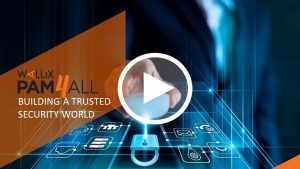 We use cookies on our website to give you the most relevant experience by remembering your preferences and repeat visits. By clicking "Accept", you consent to the use of ALL the cookies.
Privacy Overview
This website uses cookies to improve your experience while you navigate through the website. Out of these, the cookies that are categorized as necessary are stored on your browser as they are essential for the working of basic functionalities of the website. We also use third-party cookies that help us analyze and understand how you use this website. These cookies will be stored in your browser only with your consent. You also have the option to opt-out of these cookies. But opting out of some of these cookies may affect your browsing experience.