Schneider Electric
Schneider Electric partners with WALLIX to secure OT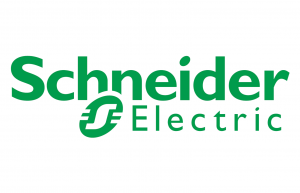 Schneider Electric, the leader in digital transformation of energy management and automation, drives digital transformation by integrating world-leading process and energy technologies. The company connects products, controls, software, and services to the cloud throughout the entire lifecycle of your business for integrated company management of residential housing, commercial buildings, data centers, infrastructure, and industry.
Developed by the WALLIX group, WALLIX Inside enables industrial engineering specialists to manage identities and access between their solution and connected industrial machines to secure access to data in transit.
Schneider Electric embeds WALLIX Inside into its Harmony P6 "Edge Box" line to secure industrial infrastructures. An integrated solution that raises the security standards of manufacturers.
More information about Schneider Electric
We use cookies on our website to give you the most relevant experience by remembering your preferences and repeat visits. By clicking "Accept", you consent to the use of ALL the cookies.
Privacy Overview
This website uses cookies to improve your experience while you navigate through the website. Out of these, the cookies that are categorized as necessary are stored on your browser as they are essential for the working of basic functionalities of the website. We also use third-party cookies that help us analyze and understand how you use this website. These cookies will be stored in your browser only with your consent. You also have the option to opt-out of these cookies. But opting out of some of these cookies may affect your browsing experience.