Privileged Access in the Cloud: For Identity Governance
A Webinar with WALLIX & KLEVERWARE
Watch the webinar
WALLIX WEBINAR
With data breaches on the rise and compliance requirements becoming more stringent, organizations need more than ever to be able to control all identities and rights granted, especially when it comes to privileged access to IT resources.
In this context, cybersecurity experts agree that organizations should implement access and rights management in a multi-cloud, multi-hybrid environment.
WALLIX, the European leader in access and identity security, and KLEVERWARE, the specialist in identity and access governance, offer administrators a solution to implement a secure global policy to control identities and authorize access to sensitive assets in the cloud.
How to identify and remove unused or excessive privileges in multi-cloud infrastructures? What rights discovery features should be used? How to reduce risk and implement a Segregation of Duties (SOD) strategy in a cloud environment?
Listen in on this webinar to explore the benefits of identity governance to strengthen Cloud access security and discover specific use cases!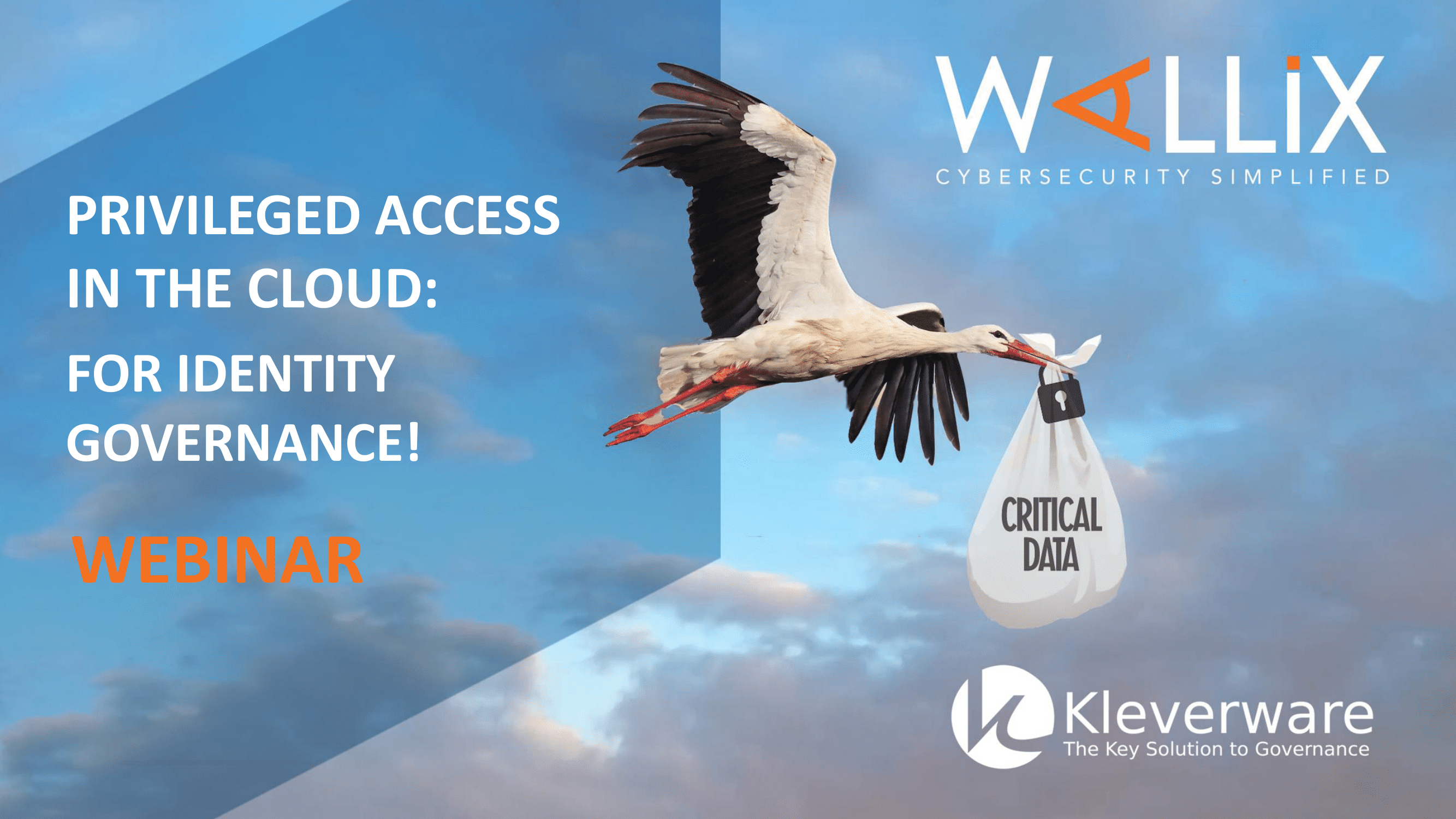 We use cookies on our website to give you the most relevant experience by remembering your preferences and repeat visits. By clicking "Accept", you consent to the use of ALL the cookies.
Privacy Overview
This website uses cookies to improve your experience while you navigate through the website. Out of these, the cookies that are categorized as necessary are stored on your browser as they are essential for the working of basic functionalities of the website. We also use third-party cookies that help us analyze and understand how you use this website. These cookies will be stored in your browser only with your consent. You also have the option to opt-out of these cookies. But opting out of some of these cookies may affect your browsing experience.