WALLIX Named a Distinguished Vendor in the 2021 TAG Cyber Security Annual
TAG Cyber, based in New York City, NY, was created in 2016 to democratize cybersecurity analysis. With the TAG Cyber Security Annual, the firm reports on the market forecast and industry insights to offer enterprise cybersecurity teams guidance and analysis to better protect their infrastructures from advanced cyber-attacks. The particularity of the TAG Cyber Security Annual is that it is freely available for download, aiming to provide cybersecurity market analysis to all.
The TAG Cyber Security Annual features the TAG Cyber Controls, 54 data-driven tools and solutions organized into 6 categories – enterprise, network, endpoint, governance, data, and service – and presented as a "Periodic Table of Security." These controls can be viewed as the best answer to the following question from CISOs: What elements should I include in my enterprise security program?
The TAG Cyber Security Annual also delivers thoughts, analysis, advice, and opinions regarding an array of current cyber subjects. In the 2021 edition, these include:
Protect Employees' Mobile Lives; Protect your Enterprise
Why China Produces No Meaningful Cyber Security Start-Ups
A Proposed Cyber Security Transition Plan for the Next President
Reducing Enterprise Cyber Risk During Covid-19
What Four Women Cyber Security Executives Say About Leadership
Should A Law Firm Promise That A Client's Data Won't Be Hacked
6 Tips for Security Funding for Your Security Startup
Is That an Unprotected Phone In Your Pocket?
The annual magazine also features a section dedicated to interviews with cybersecurity companies, analyst reports and distinguished vendors.
WALLIX is one such Distinguished Vendor, as part of an industry collective supporting the democratization of cyber security research and advisory materials. Each distinguished vendor was hand-selected by the TAG Cyber Analyst team, led by Dr. Edward Amoroso, CEO of TAG Cyber, and agrees to support and promote the free report.
"Being named a Distinguished Vendor is not only a recognition of the efficiency and strength of our solutions, but also speaks to our convictions. We stand behind the fact that the TAG Cyber Security Annual is freely available for download, because having access to cybersecurity analysis reports should not be a budget issue. We support the democratization of cybersecurity knowledge so that big companies and SMBs alike can access it and secure their digital futures." said Edwige Brossard, CMO at WALLIX.
"We are proud to have the WALLIX team in our program this year," said Edward Amoroso, CEO of TAG Cyber. "Their PAM platform brings great value to the worldwide industry."
ABOUT WALLIX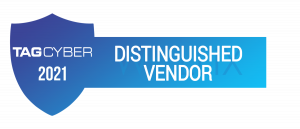 A software company providing cybersecurity solutions, WALLIX Group is the European specialist in privileged account governance. In response to recent regulatory changes and the cybersecurity threats affecting all companies today, WALLIX's solutions help users defend against cyber-attacks, theft and data leaks linked to stolen credentials and abused privileges. It is the first market solution to have been awarded first-level security certification (CSPN) by France's National Cybersecurity Agency (ANSSI) and thus meet all of the criteria for regulatory compliance. Listed on the Euronext under ALLIX and distributed by a network of more than 170 resellers and trained and accredited integrators, WALLIX accompanies more than 1200 companies in securing their digital future.
More information: www.wallix.com | info@wallix.com
ABOUT TAG CYBER
TAG Cyber is a research and advisory firm focused on democratizing world-class support for everyone. Based in New York City and led by Dr. Edward Amoroso, the firm is proud to support enterprise and government customers around the world.
PRESS CONTACTS
ACTUS Finance & Communication
Relations Presse Finance
Nicolas Bouchez
Tel. +33 (0)1 53 67 36 74 / nbouchez@actus.fr