WALLIX is coming back to Excel London to participate to Digital Transformation EXPO Europe 2021 !
OCTOBER 6-7 2021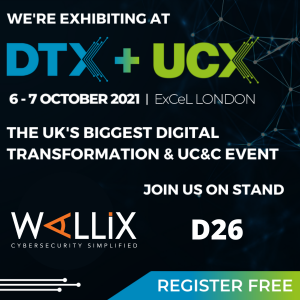 Meet the WALLIX Team at Digital Transformation Expo Europe (DTX) in London!
Stop by Booth D26 to discover how we can protect your digital future with simplified Identity & Access security solutions:
WALLIX Bastion | Privileged Access Management
WALLIX BestSafe | Endpoint Privilege Management
WALLIX Trustelem | Identity-as-a- service
WALLIX Authenticator | MFA
🍺 FRESH BEER & DEMO 🍺
Our technical experts will be running live demos on the booth throughout the show. Joins us on Wednesday October 6th at 4pm during the DTX Europe Oktoberfest to enjoy a cold beer while attending a demo !
👉🏼 Contact us if you would like to schedule a one-to-one meeting : info@wallix.com