Splunk
Splunk integrates with the WALLIX Bastion for rapid security response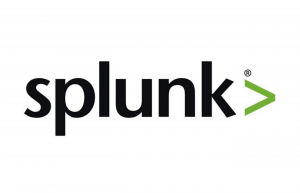 Splunk helps organizations ask questions, get answers, take actions and achieve business outcomes from their data. Using Splunk Enterprise Security as your SIEM reduces time to detect, gives you the ability to streamline investigations, and respond quickly and appropriately through automated workflows.
The benefit of Splunk and WALLIX Bastion solutions is quickly get a clear understanding of suspicious events that involves a privileged account and check whether it's a real threat.
Usamos cookies en nuestro sitio web para brindarle la experiencia más relevante recordando sus preferencias y visitas repetidas. Al hacer clic en "Aceptar", acepta el uso de TODAS las cookies.
.
Resumen de privacidad
Este sitio web utiliza cookies para mejorar su experiencia mientras navega por el sitio web. De estas, las cookies que se clasifican como necesarias se almacenan en su navegador, ya que son esenciales para el funcionamiento de las funcionalidades básicas del sitio web. También utilizamos cookies de terceros que nos ayudan a analizar y comprender cómo utiliza este sitio web. Estas cookies se almacenarán en su navegador solo con su consentimiento. También tiene la opción de optar por no recibir estas cookies. Pero la exclusión voluntaria de algunas de estas cookies puede afectar su experiencia de navegación.