Qualys
Qualys integrates with WALLIX for next-level security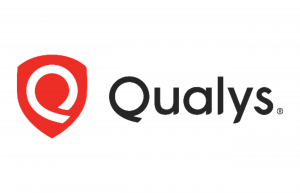 Qualys, Inc. (NASDAQ: QLYS) is a pioneer and leading provider of cloud-based security and compliance solutions with over 10,300 customers in more than 130 countries, including a majority of each of the Forbes Global 100 and Fortune 100. Qualys helps organizations streamline and consolidate their security and compliance solutions in a single platform and build security into digital transformation initiatives for greater agility, better business outcomes and substantial cost savings. The Qualys Cloud Platform and its integrated Cloud Apps deliver businesses critical security intelligence continuously, enabling them to automate the full spectrum of auditing, compliance and protection for IT systems and web applications on premises, on endpoints and elastic clouds.
Usamos cookies en nuestro sitio web para brindarle la experiencia más relevante recordando sus preferencias y visitas repetidas. Al hacer clic en "Aceptar", acepta el uso de TODAS las cookies.
.
Resumen de privacidad
Este sitio web utiliza cookies para mejorar su experiencia mientras navega por el sitio web. De estas, las cookies que se clasifican como necesarias se almacenan en su navegador, ya que son esenciales para el funcionamiento de las funcionalidades básicas del sitio web. También utilizamos cookies de terceros que nos ayudan a analizar y comprender cómo utiliza este sitio web. Estas cookies se almacenarán en su navegador solo con su consentimiento. También tiene la opción de optar por no recibir estas cookies. Pero la exclusión voluntaria de algunas de estas cookies puede afectar su experiencia de navegación.