Cybernova
Cybernova partners with WALLIX to deliver enhanced behavioral analytics for access management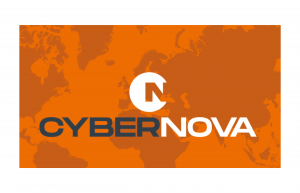 Cybernova is an IT security company which delivers targeted security solutions to help vendors and producers make their products more effective for customers.
Today, Cybernova's core solution, Operation Center, offers a platform for increasing the value of PAM products and making privileged access management much more useful on reporting, anomaly management and user understanding.
Operation Center is the Perfect PAM companion to produce automatic KPIs and manage User activities and behaviors.
Usamos cookies en nuestro sitio web para brindarle la experiencia más relevante recordando sus preferencias y visitas repetidas. Al hacer clic en "Aceptar", acepta el uso de TODAS las cookies.
.
Resumen de privacidad
Este sitio web utiliza cookies para mejorar su experiencia mientras navega por el sitio web. De estas, las cookies que se clasifican como necesarias se almacenan en su navegador, ya que son esenciales para el funcionamiento de las funcionalidades básicas del sitio web. También utilizamos cookies de terceros que nos ayudan a analizar y comprender cómo utiliza este sitio web. Estas cookies se almacenarán en su navegador solo con su consentimiento. También tiene la opción de optar por no recibir estas cookies. Pero la exclusión voluntaria de algunas de estas cookies puede afectar su experiencia de navegación.