BMC
BMC integrates with WALLIX Bastion for optimized IT deployment security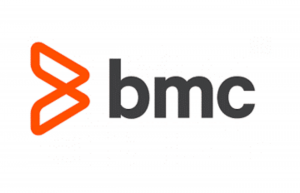 The Bastion can be interfaced with BMC Software's Remedy Action Request System to optimize the security of IT deployments. Our joint solution was successfully certified thanks to the performance of BMC Software's and WALLIX's APIs. BMC Software offers an array of innovative IT solutions that have been designed to help organizations accommodate their digital transformation.
Usamos cookies en nuestro sitio web para brindarle la experiencia más relevante recordando sus preferencias y visitas repetidas. Al hacer clic en "Aceptar", acepta el uso de TODAS las cookies.
.
Resumen de privacidad
Este sitio web utiliza cookies para mejorar su experiencia mientras navega por el sitio web. De estas, las cookies que se clasifican como necesarias se almacenan en su navegador, ya que son esenciales para el funcionamiento de las funcionalidades básicas del sitio web. También utilizamos cookies de terceros que nos ayudan a analizar y comprender cómo utiliza este sitio web. Estas cookies se almacenarán en su navegador solo con su consentimiento. También tiene la opción de optar por no recibir estas cookies. Pero la exclusión voluntaria de algunas de estas cookies puede afectar su experiencia de navegación.