InWebo
InWebo MFA integrates with the WALLIX Bastion PAM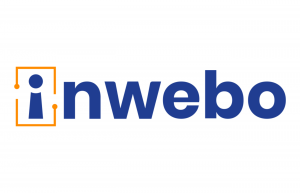 InWebo provides organizations with an MFA solution that combines strong authentication with a seamless, simple, and intuitive user experience. This SaaS MFA solution is easy to deploy and offers 99.9% availability. inWebo can be implemented to access both enterprise and consumer applications.
Together with WALLIX, inWebo ensures that only authorized administrators can access IT infrastructure. InWebo's simplicity of deployment is designed to grant external and internal administrators with permanent or temporary access, as needed. Both WALLIX and inWebo's solutions have government-issued security certification, providing compliance with cybersecurity regulations and standards for the administration of information systems.
Usamos cookies en nuestro sitio web para brindarle la experiencia más relevante recordando sus preferencias y visitas repetidas. Al hacer clic en "Aceptar", acepta el uso de TODAS las cookies.
.
Resumen de privacidad
Este sitio web utiliza cookies para mejorar su experiencia mientras navega por el sitio web. De estas, las cookies que se clasifican como necesarias se almacenan en su navegador, ya que son esenciales para el funcionamiento de las funcionalidades básicas del sitio web. También utilizamos cookies de terceros que nos ayudan a analizar y comprender cómo utiliza este sitio web. Estas cookies se almacenarán en su navegador solo con su consentimiento. También tiene la opción de optar por no recibir estas cookies. Pero la exclusión voluntaria de algunas de estas cookies puede afectar su experiencia de navegación.