Beyond Security
Beyond Security integrates with WALLIX Bastion to automate authenticated vulnerability scans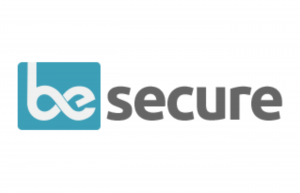 Beyond Security is a global leader in automated penetration testing and vulnerability scanning. This integration between WALLIX Bastion and beSECURE relies on the use of the WALLIX Password Manager to automate authenticated vulnerability scans. It enables beSECURE to connect to the device in confidence for authenticated vulnerability scans.
View the Press Release
Usamos cookies en nuestro sitio web para brindarle la experiencia más relevante recordando sus preferencias y visitas repetidas. Al hacer clic en "Aceptar", acepta el uso de TODAS las cookies.
.
Resumen de privacidad
Este sitio web utiliza cookies para mejorar su experiencia mientras navega por el sitio web. De estas, las cookies que se clasifican como necesarias se almacenan en su navegador, ya que son esenciales para el funcionamiento de las funcionalidades básicas del sitio web. También utilizamos cookies de terceros que nos ayudan a analizar y comprender cómo utiliza este sitio web. Estas cookies se almacenarán en su navegador solo con su consentimiento. También tiene la opción de optar por no recibir estas cookies. Pero la exclusión voluntaria de algunas de estas cookies puede afectar su experiencia de navegación.