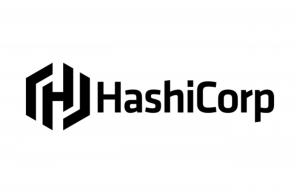 HashiCorp is the leader in multi-cloud infrastructure automation software. The HashiCorp software suite enables organizations to adopt consistent workflows to provision, secure, connect, and run any infrastructure for any application. HashiCorp open source tools Vagrant, Packer, Terraform, Vault, Consul, and Nomad are downloaded tens of millions of times each year and are broadly adopted by the Global 2000. Enterprise versions of these products enhance the open-source tools with features that promote collaboration, operations, governance, and multi-data center functionality.
HashiCorp helps you optimize and modernize your multi-cloud strategy

HashiCorp's software stack enables the provisioning, securing, connecting and running of apps

HashiCorp unlocks the cloud operating model for every business and enables digital transformation strategies to succeed
The integration of the WALLIX Application-to-Application Password Manager with HashiCorp Terraform enables completely secure access for DevOps tools or robots with no impact on productivity. All secrets remain safely stored with AAPM allowing companies to carry on their digital transformation with Terraform.