Fives
Fives Group strengthens the security of their Gateway with WALLIX Inside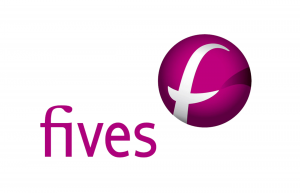 As a specialist in collecting and exploiting industrial data via artificial intelligence, Fives CortX, a subsidiary of the Fives Group, provides its customers with tailor-made solutions that combine data science expertise with a deep understanding of machinery and industrial processes.
People and information security are Fives' two main concerns, guiding them to create secure solutions that meet all practical issues: optimizing production, improving quality, streamlining maintenance, etc.
With the IT/OT convergence gaining increasing traction, implementing the most robust devices to secure these exchanges is a requirement.
In its desire for excellence in this area, Fives CortX has chosen to integrate the WALLIX Bastion to further strengthen the security of its Gateway, a flexible and easy-to-implement acquisition system that is the basis of its solutions, with WALLIX Inside.
We use cookies on our website to give you the most relevant experience by remembering your preferences and repeat visits. By clicking "Accept", you consent to the use of ALL the cookies.
Privacy Overview
This website uses cookies to improve your experience while you navigate through the website. Out of these, the cookies that are categorized as necessary are stored on your browser as they are essential for the working of basic functionalities of the website. We also use third-party cookies that help us analyze and understand how you use this website. These cookies will be stored in your browser only with your consent. You also have the option to opt-out of these cookies. But opting out of some of these cookies may affect your browsing experience.