Cybernova
Cybernova partners with WALLIX to deliver enhanced behavioral analytics for access management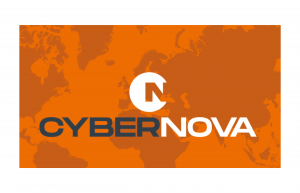 Cybernova is an IT security company which delivers targeted security solutions to help vendors and producers make their products more effective for customers.
Today, Cybernova's core solution, Operation Center, offers a platform for increasing the value of PAM products and making privileged access management much more useful on reporting, anomaly management and user understanding.
Operation Center is the Perfect PAM companion to produce automatic KPIs and manage User activities and behaviors.
We use cookies on our website to give you the most relevant experience by remembering your preferences and repeat visits. By clicking "Accept", you consent to the use of ALL the cookies.
Privacy Overview
This website uses cookies to improve your experience while you navigate through the website. Out of these, the cookies that are categorized as necessary are stored on your browser as they are essential for the working of basic functionalities of the website. We also use third-party cookies that help us analyze and understand how you use this website. These cookies will be stored in your browser only with your consent. You also have the option to opt-out of these cookies. But opting out of some of these cookies may affect your browsing experience.